Shane Rouzer:
Shane is certified as a BODYPUMP instructor and is also an Engineer with Comcast. He has been married to Margie for 26 years and have 2 children – Sarah who is 24 and living in New York & Joshua who is 21 and living in Waynesboro.  Shane also has 4 dogs, a cat who thinks she's a dog, a bird, and many fish in our 125 gallon salt water reef aquarium, and our 75 gallon fresh water aquarium.  Shane grew up in Florida, but is now happy to call Waynesboro home!  (Except during the winter!)  He started as a participant in BODYPUMP when our local club started the program.  A few years later, instructors approached Shane about becoming certified to take over some of the classes and join the team.  He enjoys meeting and getting to know new people, and having a good time while working out.
Sarah Santangelo:
Sarah has been teaching group fitness at the Waynesboro YMCA since about 2010. She has helped develop our program into what it is today.  Sarah started as a sub for our aerobics and circuit training classes, and was thrilled to be one of first instructors to launch Les Mills BODYPUMP. She is now an Advanced Instructor in BODYPUMP and CX-WORX, and is certified in SH'BAM and BODYCOMBAT. Sarah is also a certified coach for Les Mills GRIT, which has provided her with experience to incorporate HIIT principals in classes and personal training sessions. Sarah also maintains a national level accreditation in group fitness through ACE and personal training through the ISSA.
Denise Metzger:
Denise is a great motivational instructor. She primarily instructs BODYCOMBAT and BODYPUMP but also leads HIIT and core classes when substituting. Every morning Monday through Thursday Denise is here at 5:15am waiting to push her class through a great workout. Denise has gone through her own weight loss journey and volunteers to pass along her experience with our Choose 2 Lose program. She is always willing to help a beginner learn the basics of a Les Mills class. If you are interested in trying Les Mills for the first time or want to join the motivated 5:15am family, check out one of Denise's classes!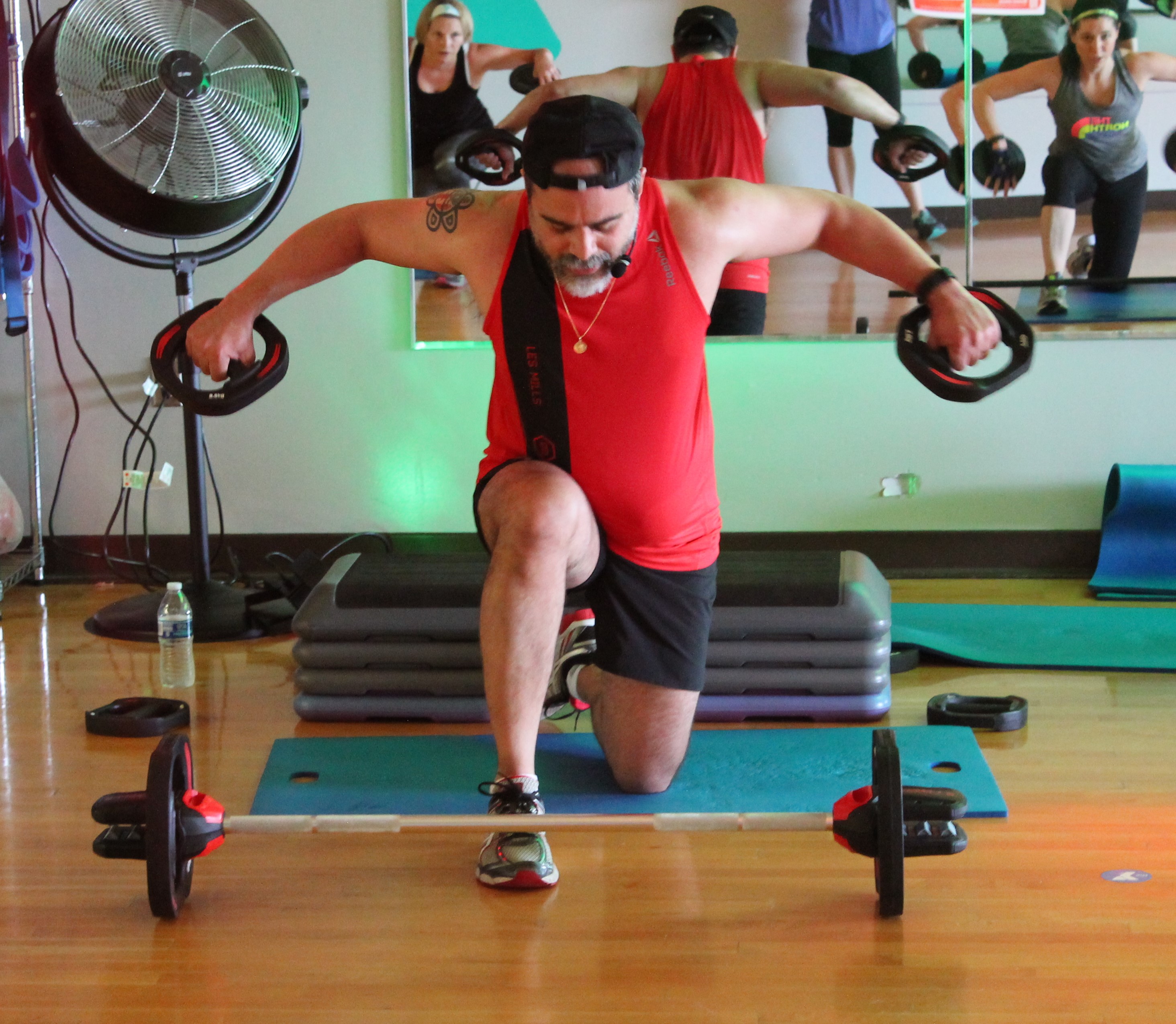 Javier Reyes:
Javier (or call him by his initial: J., whichever is easiest for you) was born and raised in Puerto Rico, left for College to the cornfields in Iowa and moved East upon graduation to start his career. He has worked as a Biomedical Engineering Technician and currently works as a Software Engineer contracting with the Department of Defense. His hobbies include boating, jet-skiing, knee-boarding and power walks in the Summer months and Video gaming, digital photography and trying his hand at sewing during the Winter months. Wanting to pursue a healthier, fitter lifestyle he started doing BODYPUMP as a home program and fell in love with the program. He decided to pursue becoming a Certified BODYPUMP instructor to help others find their way into fitness and to stay fit while enjoying the fellowship and fun of group exercise. With the help of fellow BODYPUMP instructor Shane Rouzer and the awesome BP team members here at the Y he successfully completed his training and became certified! He also has been known to throw punches and have a blast doing BODYCOMBAT and occasionally dips his toe into Yoga, to help loosen up his muscles when they feel tight. When not BODYPUMPING, he also enjoys driving and wrenching on his Chevy truck, taking his dogs on walks and boat rides and camping down at River Bend in West Virginia. He calls Waynesboro home where he lives with Ed, his spouse and his two crazy dogs, Penny & Doria.
Susan Small:
Susan Small has lived in Waynesboro for over 15 years and has been a Certified Les Mills instructor with the Waynesboro YMCA since April of 2011. Susan is currently certified in three Les Mills programs; SH'BAM, BODYCOMBAT and CXWORX.  She is passionate about fitness as Susan is an active member of CFAR running club, the Pavement Princess American Odyssey Relay Team and developer of the popular HIIT class, 360 Blast.  Susan has been invited to instruct classes at the Waynesboro Area Middle School, Waynesboro Area High School and for the Eat, Sleep, Run, Grow benefit event at Wilson College.  Catch Susan early in the morning on Tuesday and Thursdays at 5:15am for CXWORX!
.
Mary Shull-Lambert
Mary has been teaching at the Waynesboro Y for approximately 8 years. Initially, Mary taught Pilates and is now a certified Les Mills instructor for CX WORX. In addition to teaching at the Y, she is the Social Worker for the Chambersburg Area School District. Mary currently lives in Waynesboro with her husband Frank and four children, Addison, Skylar, Ethan, and Evie. Mary enjoys spending time with my family and friends…especially at the BEACH!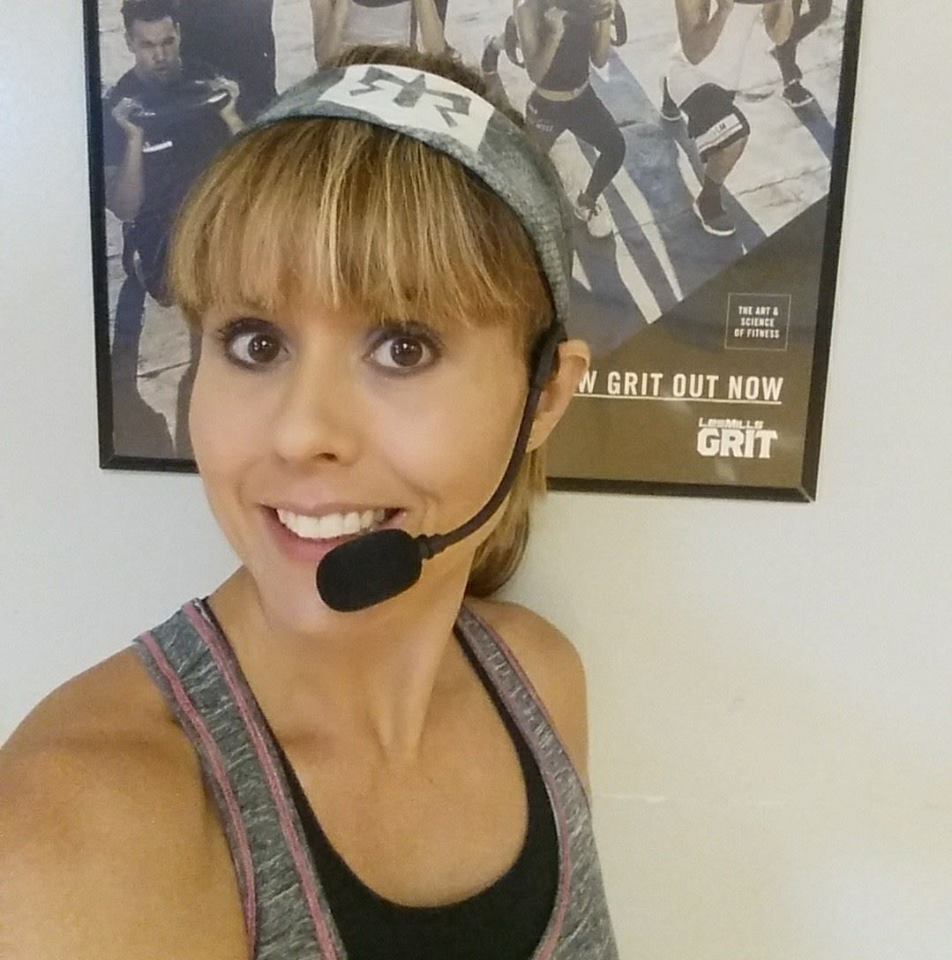 Angie Mower
I am married with 2 children and live in Waynesboro.
Some of my interests include running (2x marathoner, trail runner, relay participant, etc…), personal development, DIY, organizing, antiquing, etc… And, of course, fitness! I am a member of Waynesboro's local running group, CFAR (Community, Fitness, Fun, Friends and Running).
In September 2015, I became a group fitness instructor for the YMCA. I have instructed H.I.I.T. (High-Intensity Interval Training) classes, have instructed Mix 'N Max (for 2016 C2L participants), and am currently instructing Les Mills GRIT (certified October 2016).
My personal fitness goals are to qualify for the Boston Marathon (which I'm attempting at my 3rd marathon) and to eventually attempt the JFK 50 miler (My mom, dad, husband, brother-in-law, and sister-in-law are all finishers…so it's a family thing!)
My group fitness goals for GRIT class participants are to provide a non-intimidating yet fun and inspiring environment that is team-oriented yet personalized to each individual. To become a better instructor for participants, I plan to pursue advanced training in GRIT. I am also considering other Les Mills certifications to broaden what classes I can offer to participants.
Have you given GRIT or any other group fitness class a try? If not, what are you waiting for? Key word is "try". It's about "your" workout and doing what "you" can. There's nothing quite like working out with a group of people who will inspire you to move when you grow tired. Quite often, you can do more than you think!
Join me for GRIT (H.I.I.T.)!
Monday/Wednesday 9:00 a.m. – 9:30 a.m.
Tuesday/Thursday 4:30 p.m. – 5:00 p.m.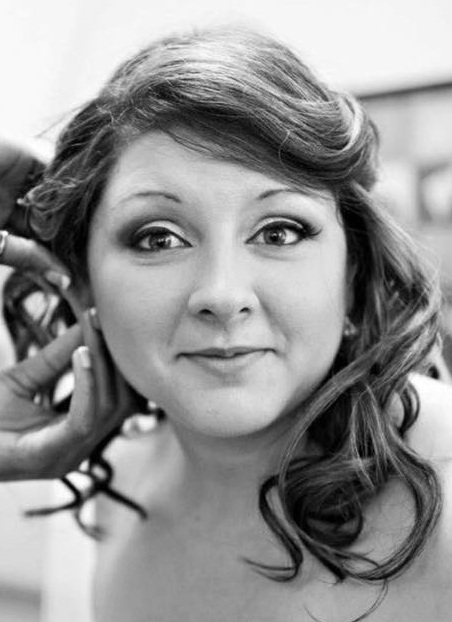 Krissy Basore is a certified Body Attack instructor.  She works as a Nuclear Medicine / CT Technologist at Meritus Medical Center and Cardiology office in Hagerstown.  Krissy grew up in Waynesboro, PA.  She has been with her wonderful loving husband (Doug) for over 15 years.  They got married in 2012 and now live in Greencastle, PA.  They have two cats (Oreo and Noah), they are their kids.  She has been going to the YMCA for years.  Krissy started with Pilates years ago and then was introduced to the Les Mills program.  She fell in love with all the programs they have to offer and the great music that goes with it.  Body Attack and Body Pump are her favorite classes.  You will always see her there!  Krissy loves meeting new people and giving the participants a great workout.  Her hobbies are shopping and playing Texas hold'em.
Jen Jones
Jen has been teaching group fitness classes since 2002- everything from Step, floor aerobics, ab class, boot camp, Pilates and Yoga. She is certified in group fitness and a certified Yoga teacher through YogaFit. Jen enjoys teaching others and helping them grow in fitness and confidence in themselves. She lives in Waynesboro with her husband, Martin and two children. When Jen is not working at the bank or teaching Yoga, she enjoys running, hiking, and spending time with family and friends. Jen hopes to continue helping others learn how to become more self-confident, branch out with their fitness routines and stay injury-free!
Robin Hummer
Robin has lived the majority of her life in Waynesboro. Robin currently leads a relaxing but challenging Yoga class in the mornings on Tuesday and Thursday. She has one daughter, Elizabeth, two sons, Asher and Elijah, and three grandsons. Robin has been employed by the YMCA for 18 years. During this time, she has taught a variety of classes and currently hold positions in childcare and aqua fitness.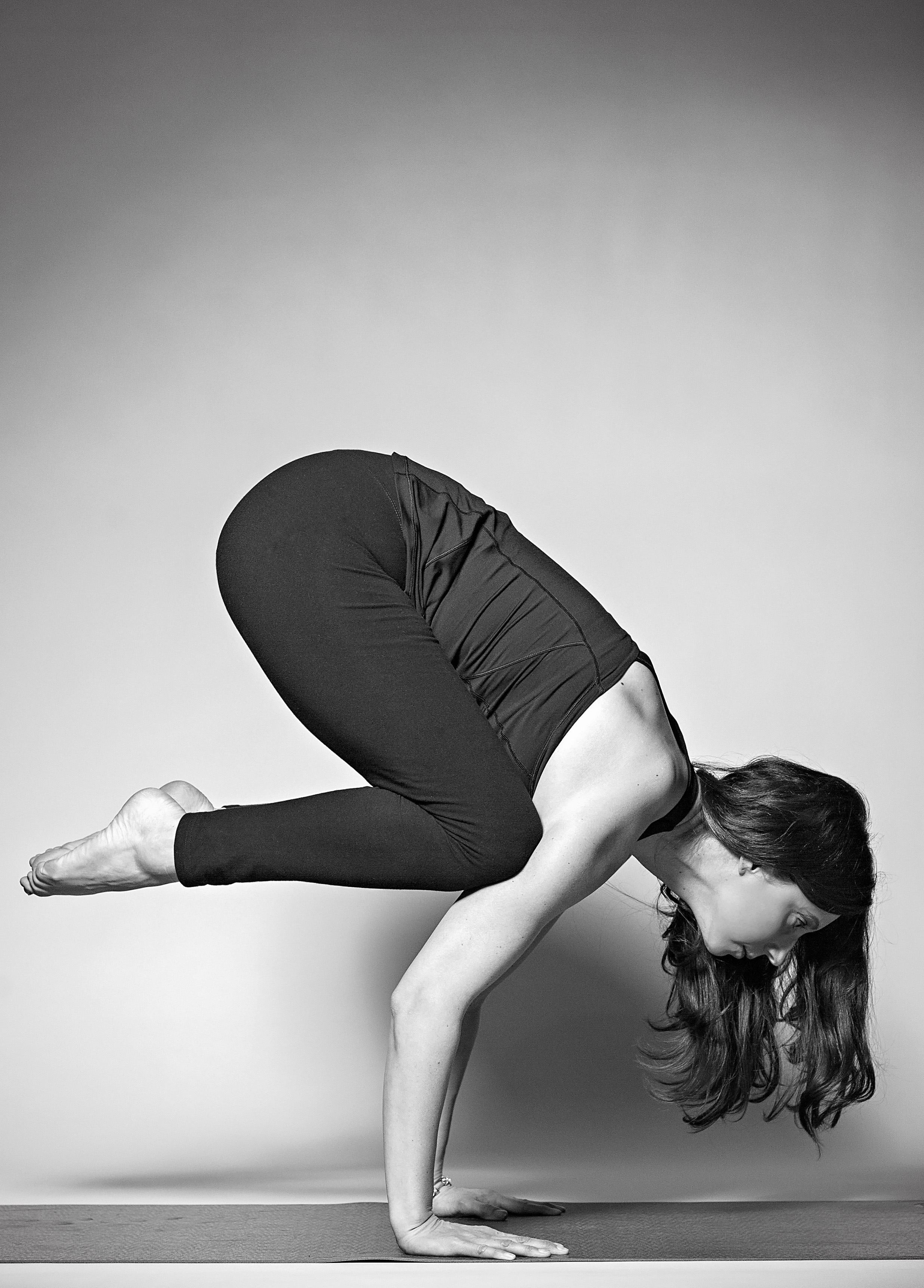 Kristin Friedman
Kristin is a 225hr registered Holy Yoga Instructor and Ashtanga yoga practitioner. She practices Ashtanga yoga up to 6 times per week and travels to Washington DC twice a month to study under an authorized teacher. She is married to Andy Friedman and has four kids ages 2-11. Kristin and Andy also volunteer with Young Life here in Waynesboro. Shopping, Netflix, rearranging furniture, and reading are some of Kristin's top pastimes!
Tracy Bonebrake Miller
Tracy has been teaching group exercise classes in the area since 1994. She has taught aerobics, step aerobics, kickboxing, yoga, Pilates, women's weight training, spinning, and aquatics. She has earned certifications from NETA, FiTour, Arthritis Foundation, NCHEC and IDEA. Tracy also holds a certification in advanced first aid and C.P.R. from the American Heart Association. Tracy is a health and physical education teacher in Waynesboro. She has also taught in Washington County, MD. She has been an adjunct faculty member at Penn State, Mont Alto in the Department of Kinesiology and at Hagerstown Community College. Tracy holds a B.S. and a M.Ed., both from the Pennsylvania State University. She enjoys spending time with her children, Gavin and Megan!
Lynn Smith
Lynn is a certified personal trainer. She has been the woman's strength training instructor for the past 5 years. This class offers routines for beginners to more advanced participants. Lifting weights will boost your mood, lower blood pressure, increase bone mass and firm trouble spots. Every class is different, come and try it out. On Saturday mornings, join Lynn for cycling were the class will work the most important muscle in your body, the heart. The class has a great time while getting an awesome workout.
.