The Waynesboro Area YMCA is the Perfect Place to Learn Recreational Sports
The Waynesboro Area YMCA is one of the best places to learn and play games and have a lot of fun while doing it!  Y soccer and baseball emphasizes fun, teamwork, sportsmanship and inclusion for all, while encouraging kids to be active – a benefit to them both physically and mentally, as active kids are not only healthier, but do better in school.
Our beginner baseball clinic focuses on the fundamentals of the game and will emphasize building the essential individual skills needed for success in baseball.
December 27th, 5-7PM:
Ages 5-12
MEMBERS: $25     NON-MEMBERS: $45
Register today!
At the Y we focus on fun, while teaching team play and basic soccer skills. For more information, contact Sports and Recreation Director: tim@waynesboroymca.org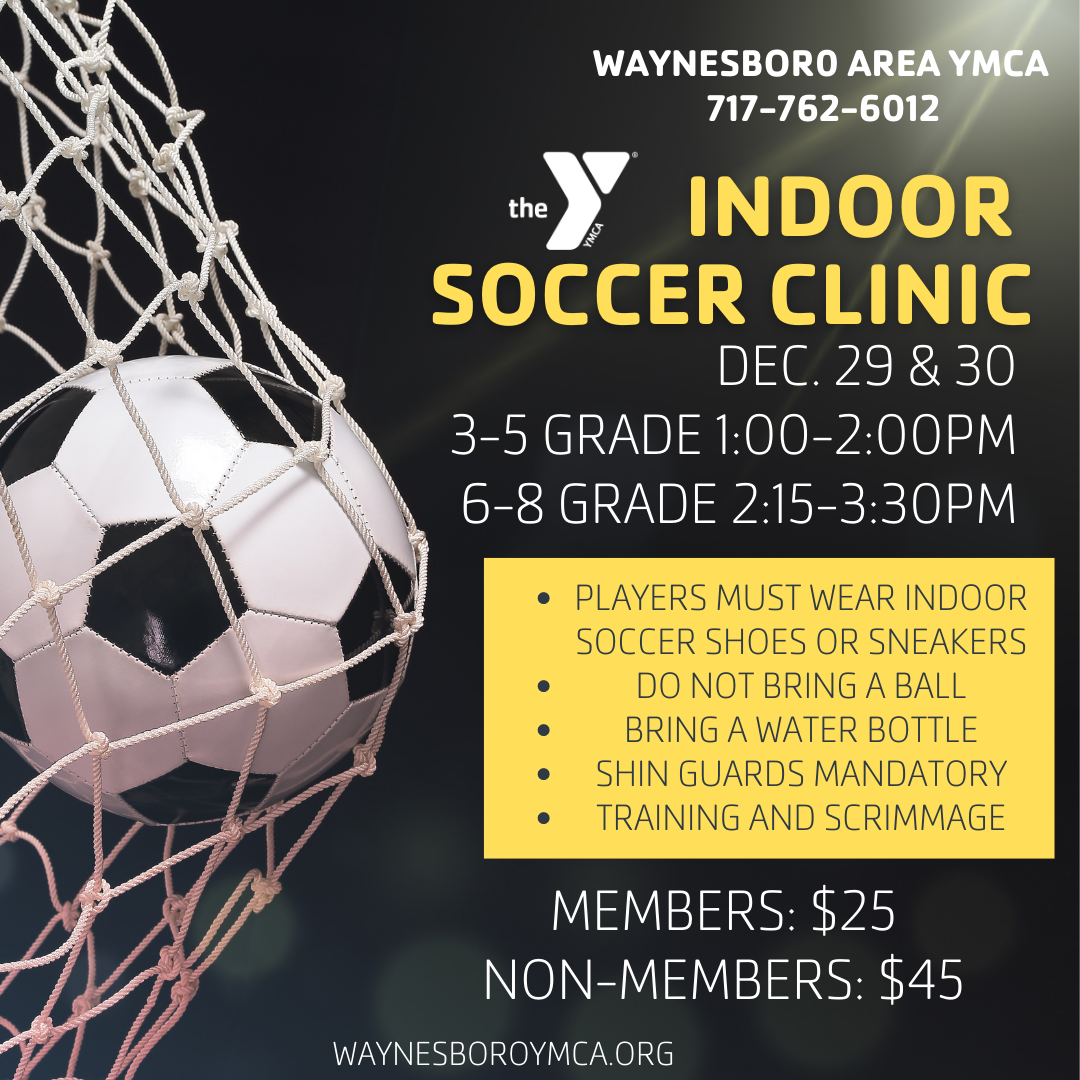 Soccer is the most popular sport in the world!
This winter we're offering clinics:
December 29 & 30:
3-5 GRADE 1:00-2:00PM
6-8 GRADE 2:15-3:30PM
MEMBERS: $25     NON-MEMBERS: $45
(Price covers both days)
Register today!
At the Y we focus on fun, while teaching team play and basic soccer skills. For more information, contact Sports and Recreation Director: tim@waynesboroymca.org