LES MILLS FOR A FITTER PLANET
LES MILLS™ group fitness programs change the lives of millions of people in 14,000 clubs across 80 countries. LES MILLS mission is to create a fitter planet, one workout at a time. Every day these programs challenge participants to put aside whatever else is happening, and lose themselves for an hour in one of the world's most popular group fitness classes.
With Les Mills you're not just exercising, you're joining in on something bigger than yourself. Gain the energy of THE GROUP EFFECT™ as one of our 90,000 certified instructors guides you through a hugely motivating workout set to amazing chart-topping music. You'll unleash yourself, fall in love with fitness, and change your life. You'll sweat, you'll shout – you may even curse us – but you'll leave feeling exhilarated. And tomorrow you'll come back and do it all again.
Currently the Waynesboro Area YMCA is a licensed provider of three amazing LES MILLS programs. BODYATTACK and BODY COMBAT are currently being offered FREE. Registration for BODY PUMP can be done via phone, online at our Activenet site, or at Member Services.
LES MILLS BODYPUMP
BODYPUMP™, the original LES MILLS™ barbell class, will sculpt, tone and strengthen your entire body, fast!
Great bodies aren't born, they are transformed, using the proven BODYPUMP™ formula: THE REP EFFECT™ a breakthrough in resistance workout training. Focusing on low weight loads and high repetition movements, you'll burn fat, gain strength and quickly produce lean body muscle conditioning.
BODYPUMP™ is one of the world's fastest ways to get in shape as it challenges all of your major muscle groups while you squat, press, lift and curl.
The cutting-edge BODYPUMP™ choreography, and chart-topping music is refreshed every three months, so with your choice of weight and highly-trained instructors you can get the results you've been looking for!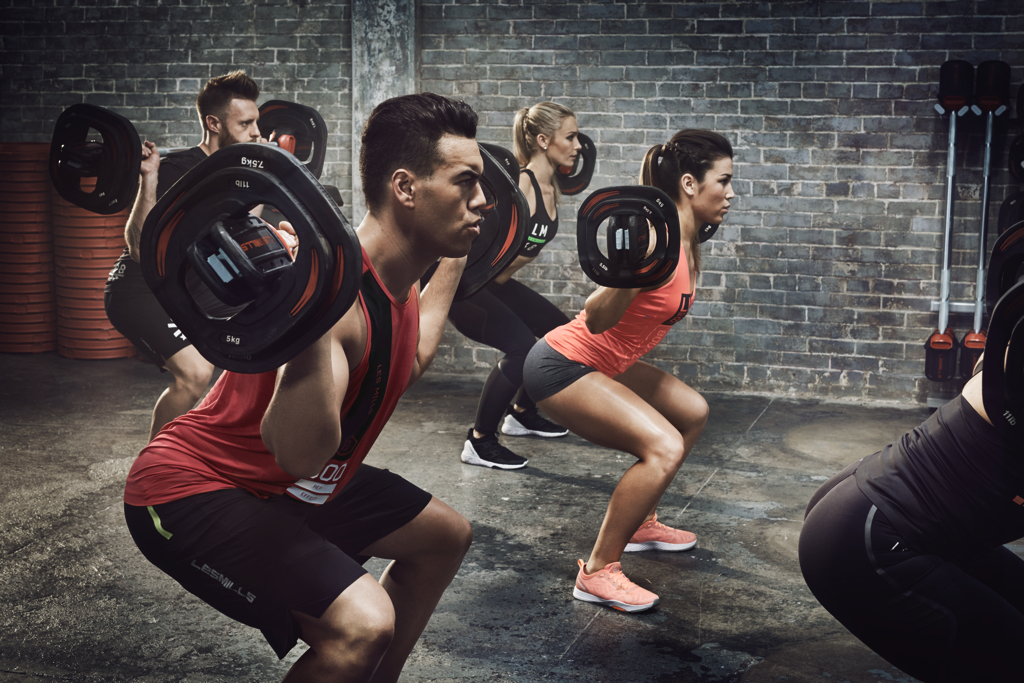 LES MILLS BODY COMBAT
Step into a BODYCOMBAT workout and you'll punch and kick your way to fitness, burning up to 740 calories* along the way. This high-energy martial-arts inspired workout is totally non-contact and there are no complex moves to master. A LES MILLS™ instructor will challenge you to up the intensity and motivate you to make the most of every round. You'll release stress, have a blast and feel like a champ.
BODYCOMBAT works your legs, tones your arms, back and shoulders and provides phenomenal core training. You destroy calories, develop coordination, agility and speed, and feel empowered.