Preschool Discovery Camps… Learn, Discover, Play!
Discover an exciting way for your preschooler to enjoy his/ her summer mornings! For 10 weeks in the summer, your child (ages 3-5) may come to the Y to spend time learning a new skill while socializing with their friends. Discovery Camp activities include  games, stories, outdoor play, field trips, crafts, special guests and snack time provided by the Y.
If your child is enrolled in preschool or has never been a part of a structured learning environment… these camps are for THEM! Discovery Camp is the perfect balance of play, learning, exploration and fun!  If you have specific questions, please feel free to contact Karen Walker.
Click here to view/print the 2018 Discovery Camp Flyer.
Click here to view/print the Emergency Contact Form.
Sign up for important updates from Karen Walker with Discovery Camp
Camps run Monday through Friday 9am – noon. There are 10 one-week sessions and you can register your child for one week or come to all! Please return the completed Emergency Contact Form when you register with Member Services.
Members $45
Non-Members $65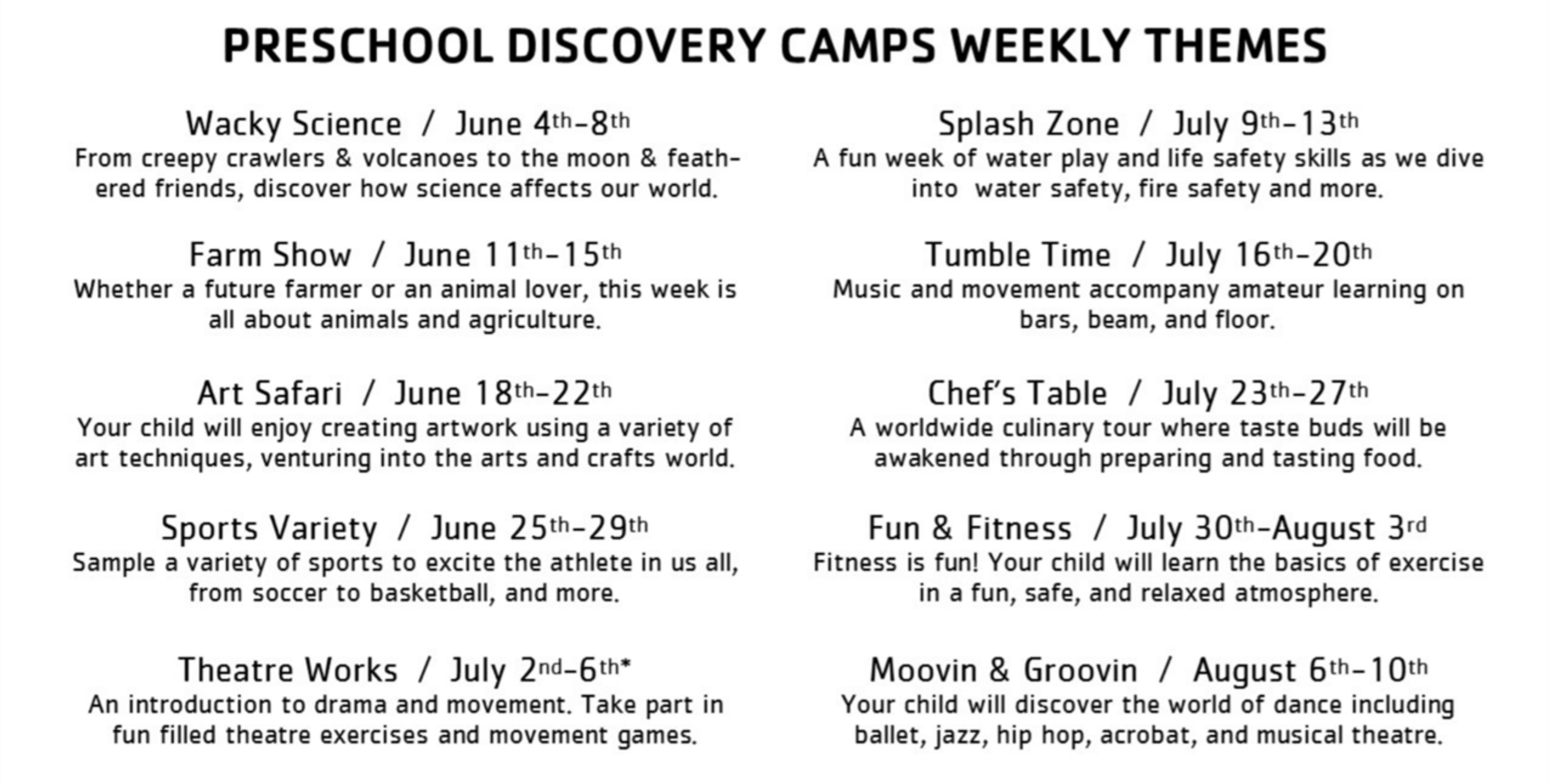 Weekly Discovery Camp Schedule


click on name for schedule