Membership
When you join the Y, you're committing to more than simply becoming healthier. You are supporting the values and programs that strengthen your community.
At the Y, children learn what they can achieve, families spend quality time together, and we all build relationships that deepen our sense of belonging.
For more than a workout. For a better us.
Click here to view/print the Membership Rates.
Come into the Y with your driver license and/or your photo identification to get started today!
Annual Membership pricing is available.
AFTER HOURS access into the Y is available for you to work out on your schedule: Click here to find out more!
Guest Pass:  Valid for one-day recreational use of facility.
Adult:$7
Young Adult:$6
College Student (w/college ID):$5
Teen:$4
Youth:$3 (must be accompanied by an adult)
Active Duty Military: free access for the day (must present military ID)
+++Teen Guest Passes ARE NOT AVAILABLE from school dismissal time through 6PM.
Drop-In Pass: $5 Drop into our Group Exercise or Aquatic Exercise class
Waynesboro Area YMCA is a membership organization and our first priority is to serve our members who have made a commitment to our Y by joining. The purpose behind our guest policy is to: enhance service to current members who are encouraging a friend to join; and to make reasonable accommodations for out-of-town family and visitors.
The YMCA is committed to providing a safe and welcoming environment for all members and guests. To promote safety and comfort for all, all individuals are asked to act appropriately at all times when in our facility or participating in our programs.
MEMBERSHIP CANCELLATIONS must be  received two-weeks in advance of member's draft date to avoid being charged for the next month's draft.  Please note we are not a drop-in facility, monthly membership fee covers the entire month; member will be charged regardless of facility usage visits. All outstanding balances must be paid prior to cancellation.
Our Open Doors Scholarship program offers financial assistance—opening the door for you to come back. We are committed to making your first best steps back to our Y! Our Member Service Team is happy to provide information on our programs, schedules, or community outreach initiatives. Please feel free to stop by our front desk with any questions or concerns you may have while at the Y.
WELCOME … YOU BELONG HERE!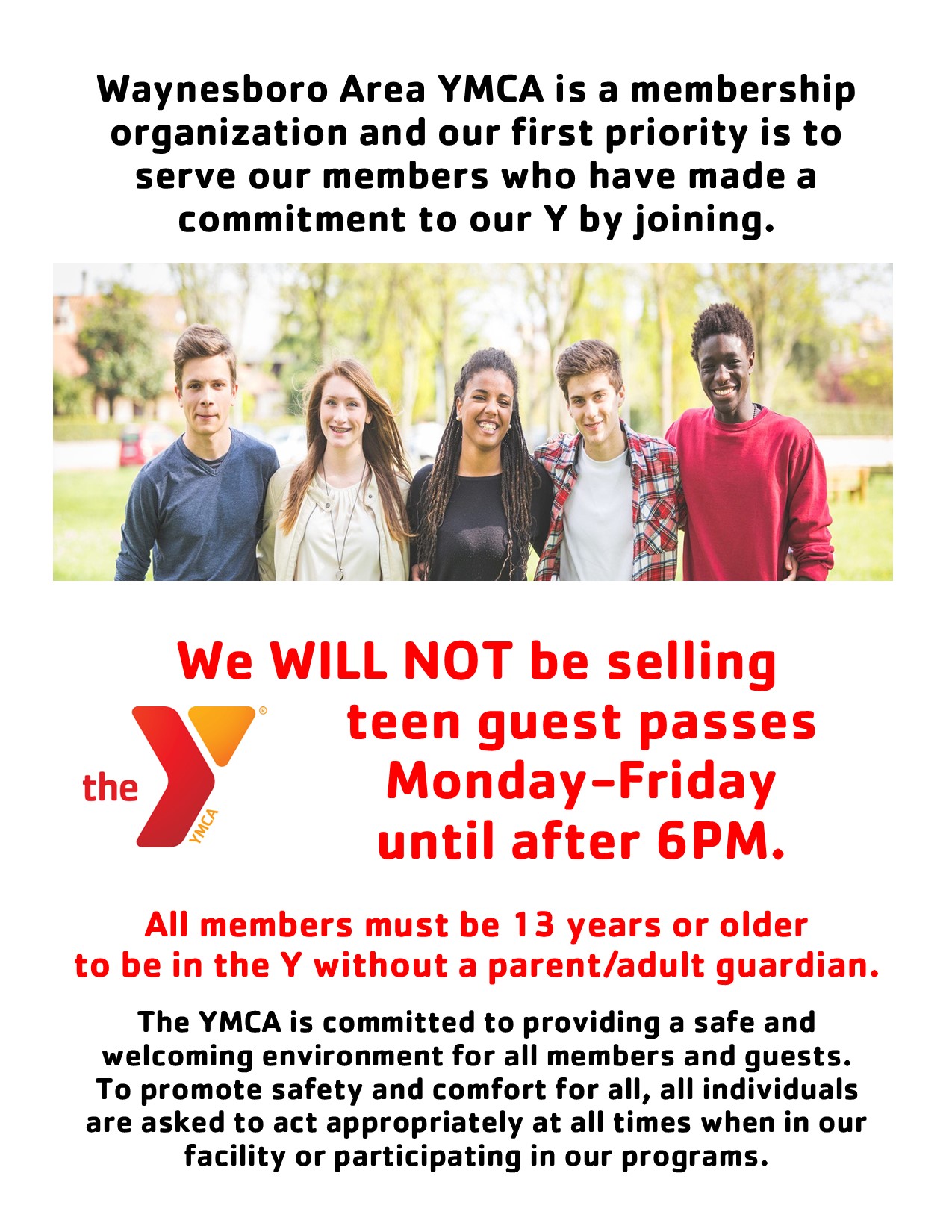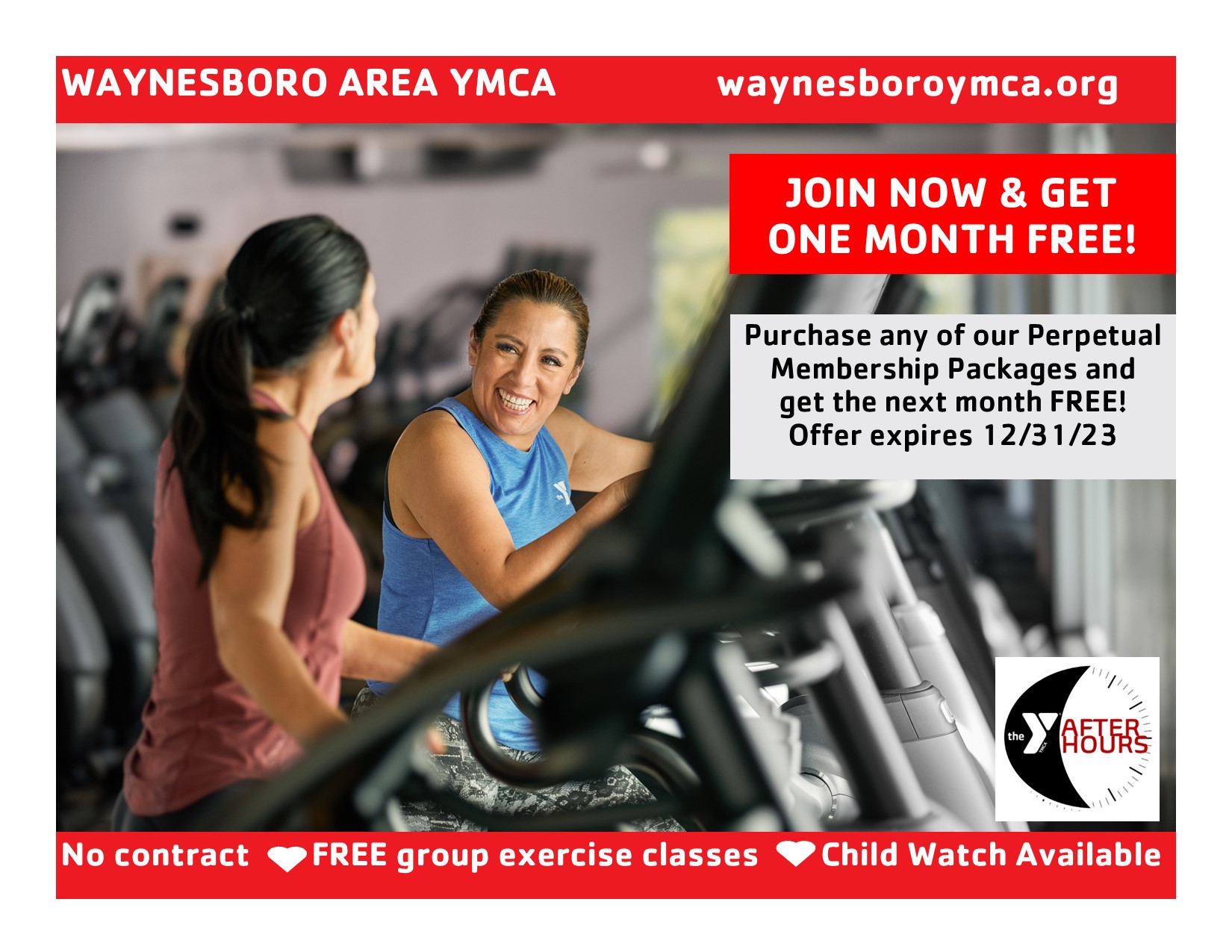 HERO Membership:
Any person who has served – or is currently active – in any of the six branches of the U.S. Armed Services is eligible for our HERO Membership on this day. Select any of our Membership Packages and we will extend the first DRAFT DATE to 60 days (new member will receive one month free!).
Must show military ID or photo ID indicating military status.
The First Step
is the Best Step
We remain committed to keeping you strong in mind, body, and spirit. Let's take the first steps together to make our community stronger than ever! Here are just a few of the steps the Y has made to welcome you back:
Smiles are always in style at the Y!
Group exercise classes are FREE with your membership.
Personal Trainers are here to help you step-by-step if you are looking for a small group or one-on-one setting.
Our steam rooms and saunas are OPEN.
Youth programs are available, from swimming lessons to gymnastics, and specialty camps.
Summer Day Camp, Discovery Camp and Sports Camps are available.
Child Watch is open for our youngest members to have a safe play to stay while you are working out.
Both of our pools have open swim time for family fun.
Saturday and Sunday afternoon hours are available.
Guest passes and Nationwide Membership are available for day visits.
Coffee is available weekday mornings, come in, enjoy a cup!
Absolutely No joiners fee!