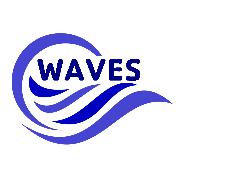 Saturday, June 15th
WAVES SWIM MEET
Gym 1 will close at 10:00am
Pool 1 will close at 12noon
Pool 2 will run on normal schedule
GO WAVES!
At the Waynesboro Area YMCA, we put Christian principles into practice through programs that build healthy spirit, mind, and body for all. Healthy living becomes real at the Y for people of all ages. We are currently in our  Summer 1 Session and this session continues through June 30th.  Our Summer 2 Session starts July 1st.  W
e have fun programs for you and your family, including summer camp, gymnastics, yoga, swim lessons and child care. 
Summer Building Hours:
Monday– Thursday       5:00a– 10:00p
Friday                             5:00a–   8:30p
Saturday                        6:30a–   5:00p
Sunday                           1:00p–   5:00p
Member Services Desk:
Monday– Thursday         7:00a– 9:30p
Friday                               7:00a– 8:00p
Saturday                          7:00a– 4:30p
Sunday                             1:00p– 4:30p
Child Watch:


Monday– Thursday         8:30a– 8:30p
Friday                               8:30a– 7:00p
Saturday                          9:00a–12:30p
Sunday                             CLOSED
2019 Session Dates:
Summer 1: May 28 – June 30
Summer 2: July 1 – August 4
The Y will be closed for:
July 4th: Thursday, July 4