AMERICAN RED CROSS BLOOD DRIVE
Tuesday, October 26, 10:30AM-4:00PM
at the WAYNESBORO AREA YMCA
The Red Cross has been making a humanitarian impact for more than 130 years, and the Waynesboro Area YMCA has been serving the the community for over 106 years. Together, we can all be part of something important to strengthen the blood supply and give back to our community. Let's make an impact on October 26th and add saving lives to our list of great accomplishments!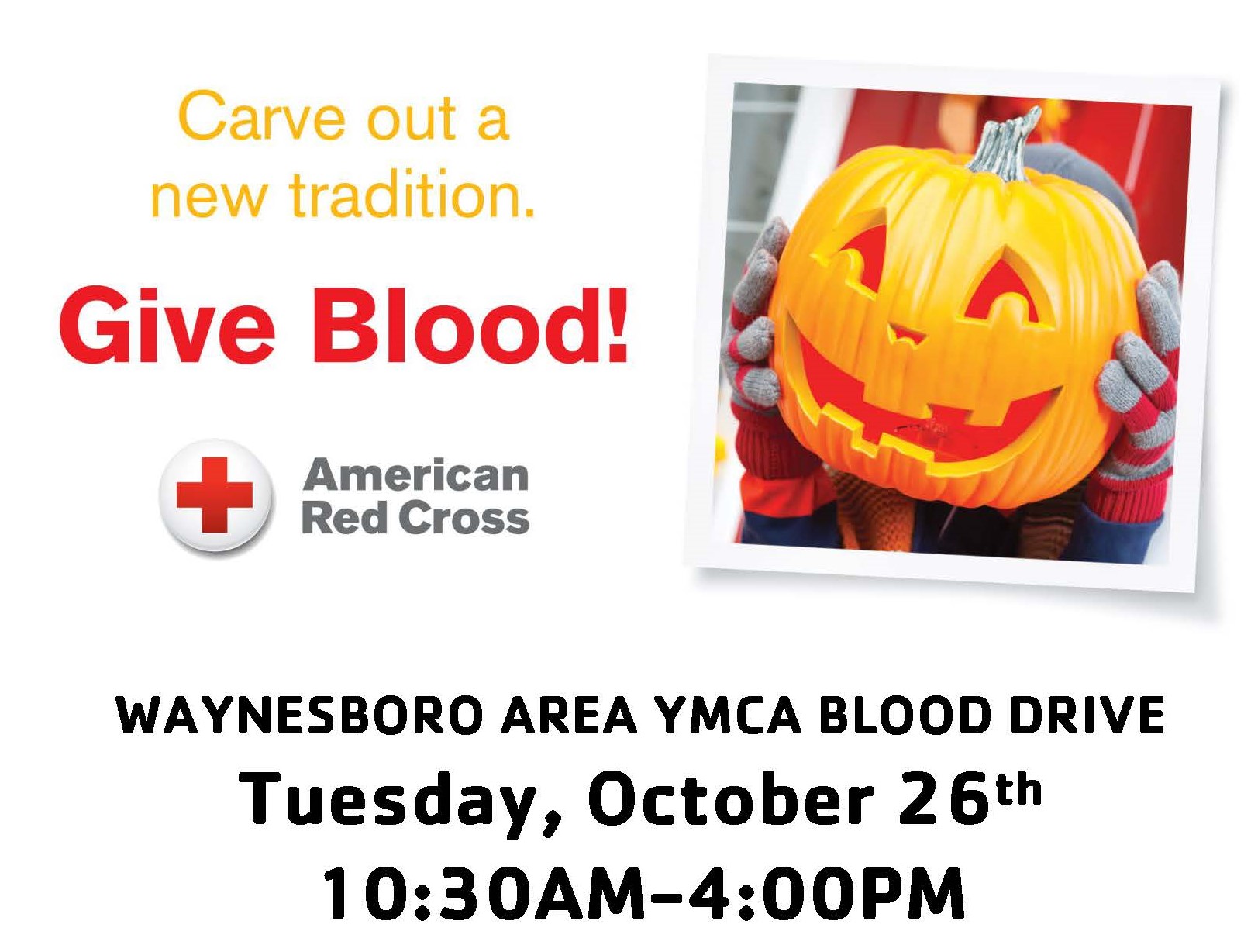 Or call 1-800-RED CROSS
(1-800-733-2767)
Important to know – all individuals at blood drives must wear a face mask regardless of vaccination status.
On October 26th, we'll rollup our sleeves and help save lives! We will proudly partner with the American Red Cross to hold what we expect to be the first of many blood drives.
Each pint of blood we collect can help save up to three lives and will touch the lives of so many more. What a great way to pay it forward and make an impact on people in our community and across the country. We are very excited about the drive and I hope you are too.
Let's show our community and the patients in need of blood just how much we can do. If you would like to volunteer, please contact Kathy Bostic about joining the team, or reach out to either of us with any questions you may have.
We look forward to seeing you at the blood drive!