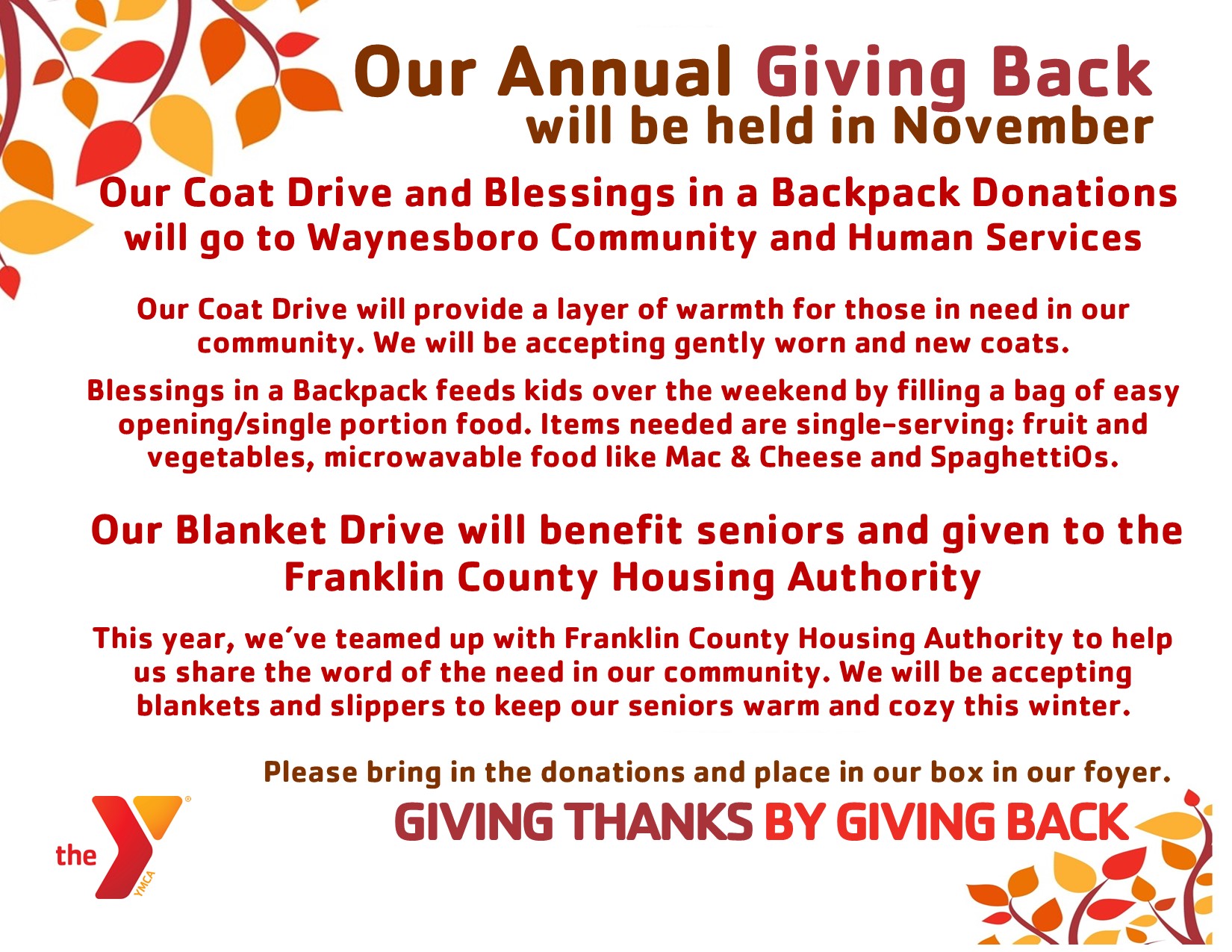 GIVING THANKS BY GIVING BACK
The Waynesboro Area YMCA's November collection drive for our community.
Blessings in a Backpack
Blessings in a Backpack feeds kids over the weekend
by filling a bag of easy opening/single portion food.
Items needed are single-serving:
fruit and vegetables
microwavable food like Mac & Cheese
and SpaghettiOs
pudding packs
Please place your donation in the box in our foyer.