The Waynesboro Area YMCA is the Perfect Place to Learn Recreational Sports
The Waynesboro Area YMCA is one of the best places to learn and play games and have a lot of fun while doing it!
Soccer emphasizes fun, teamwork, sportsmanship and inclusion for all, while encouraging kids to be active – a benefit to them both physically and mentally, as active kids are not only healthier, but do better in school.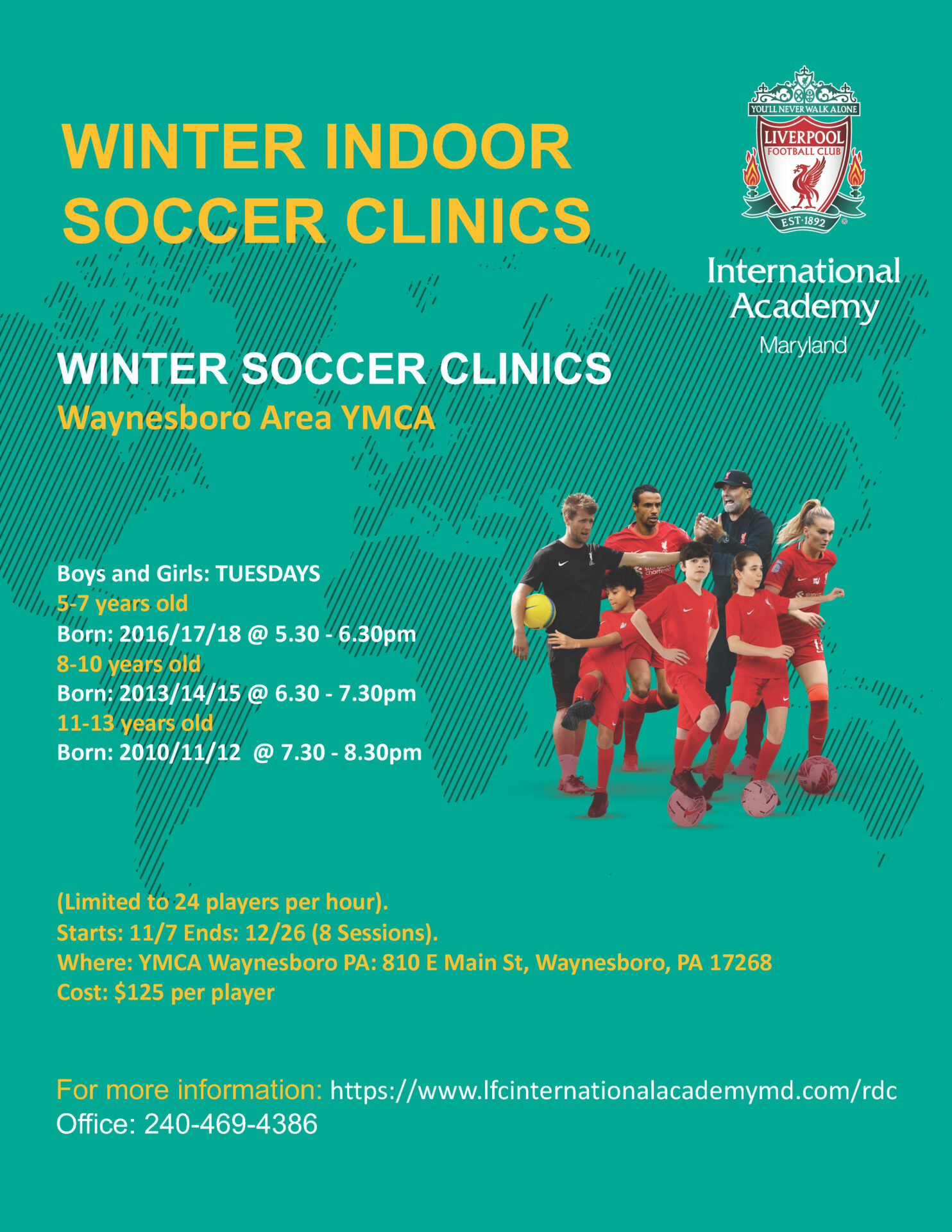 The Waynesboro Area YMCA is excited to partner with the Liverpool Football Club Liverpool Football Club International Academy, Maryland
Around the world the LFCIA  provide young players with an opportunity to develop, learning new techniques and skills, all under the guidance of the coaching staff.
TUESDAYS, November 7-December 26
$125 per player
Ages 5-13
Boys and Girls:
2016, 2017, 2018 @ 5.30 – 6.30pm
2013, 2014, 2015 @ 6.30 – 7.30pm
2010, 2011, 2012 @ 7.30 – 8.30pm
 For more information, contact Sports and Fitness Director: whitney@waynesboroymca.org