Jim Stein, President of the board of directors of the Waynesboro Area YMCA,    announced today that The Waynesboro Area Y board of directors unanimously voted to approve the CEO Search Committee unanimous recommendation of Amanda Gietka, YMCA Associate Executive Director, to become the new Executive Director starting July 31, 2018. Gietka was one of 39 candidates considered during a nationwide search conducted by the YMCA CEO Search Committee under the guidance of YMCA of the USA. Gietka's appointment follows the announced retirement of Alan Smith, who will retire July 27, 2018 after 39 years of YMCA service. Click  here to read the full press release from the YMCA Board of Directors.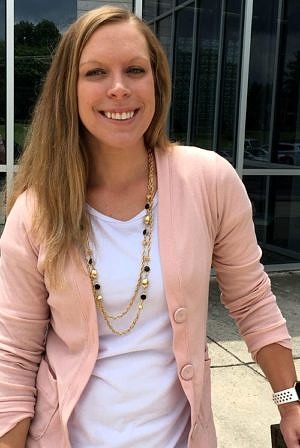 At the Waynesboro Area YMCA, we put Christian principles into practice through programs that build healthy spirit, mind, and body for all.  Healthy living becomes real at the Y for people of all ages.  Our Summer Session 2 has begun July 9th and registration is open to all. 
We have fun programs for you and your family, including gymnastics, yoga, swim lessons and child care. 
2018 Session Dates:


Summer 2: July 9 – August 12
Summer Interim: Aug. 13 – Aug. 26
SUMMER Building Hours:
Monday– Thursday       5:00a– 10:00p
Friday                             5:00a–   8:30p
Saturday                        6:30a–   5:00p
Sunday                           1:00p–   5:00p
Member Services Desk:
Monday– Thursday         7:00a– 9:30p
Friday                               7:00a– 8:00p
Saturday                          7:00a– 4:30p
Sunday                             1:00p– 4:30p
Child Watch:


Monday– Thursday         8:30a– 8:30p
Friday                               8:30a– 7:00p
Saturday                          9:00a–12:30p
Sunday                             CLOSED